Reservation and shares are important resource management knobs in a vSphere DRS cluster. They can be set on cluster objects like VMs and resource pools to isolate resources, prioritize, and/or guarantee their availability.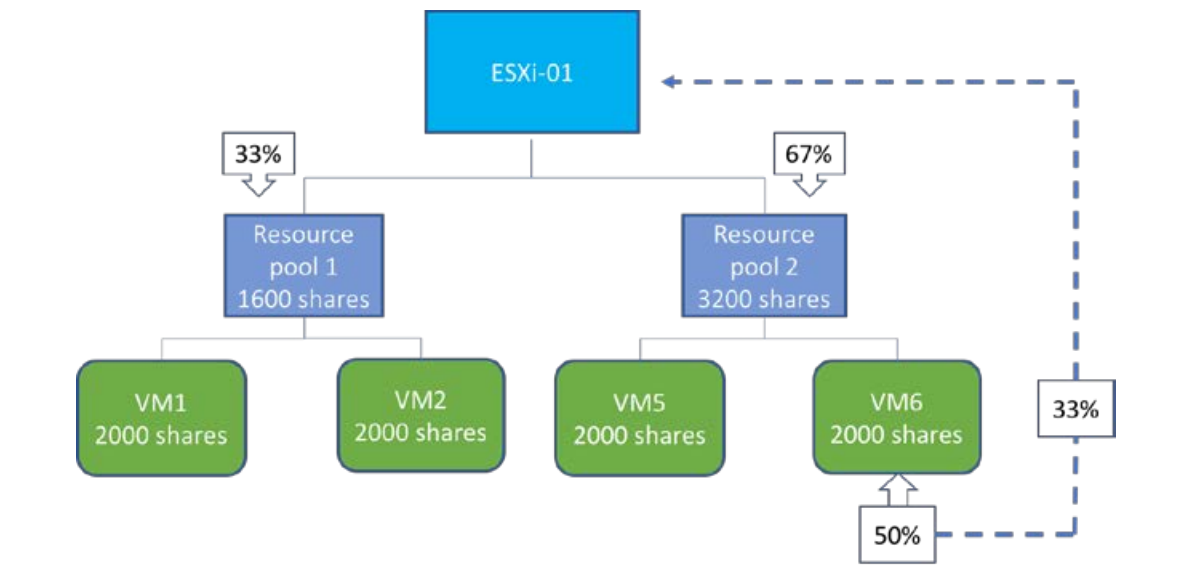 To know when to set them for VMs and when to set them on resource pools, we need to understand. What these settings mean, and how these settings can impact resource availability for a VM

In this paper, VMware explains how these settings are different for a VM and resource pool while giving some general guidelines for using them.