Deduplication and compression enable considerable capacity savings across the entire Virtual SAN cluster — especially in environments where standard OS builds (templates and clones) are used and where there is abundant data commonality such as file shares.
RAID-5/6 erasure coding reduces capacity consumption by as much as 50% versus RAID-1 (mirroring) with the same levels of availability for FTT=1 and FTT=2 Virtual SAN rule sets.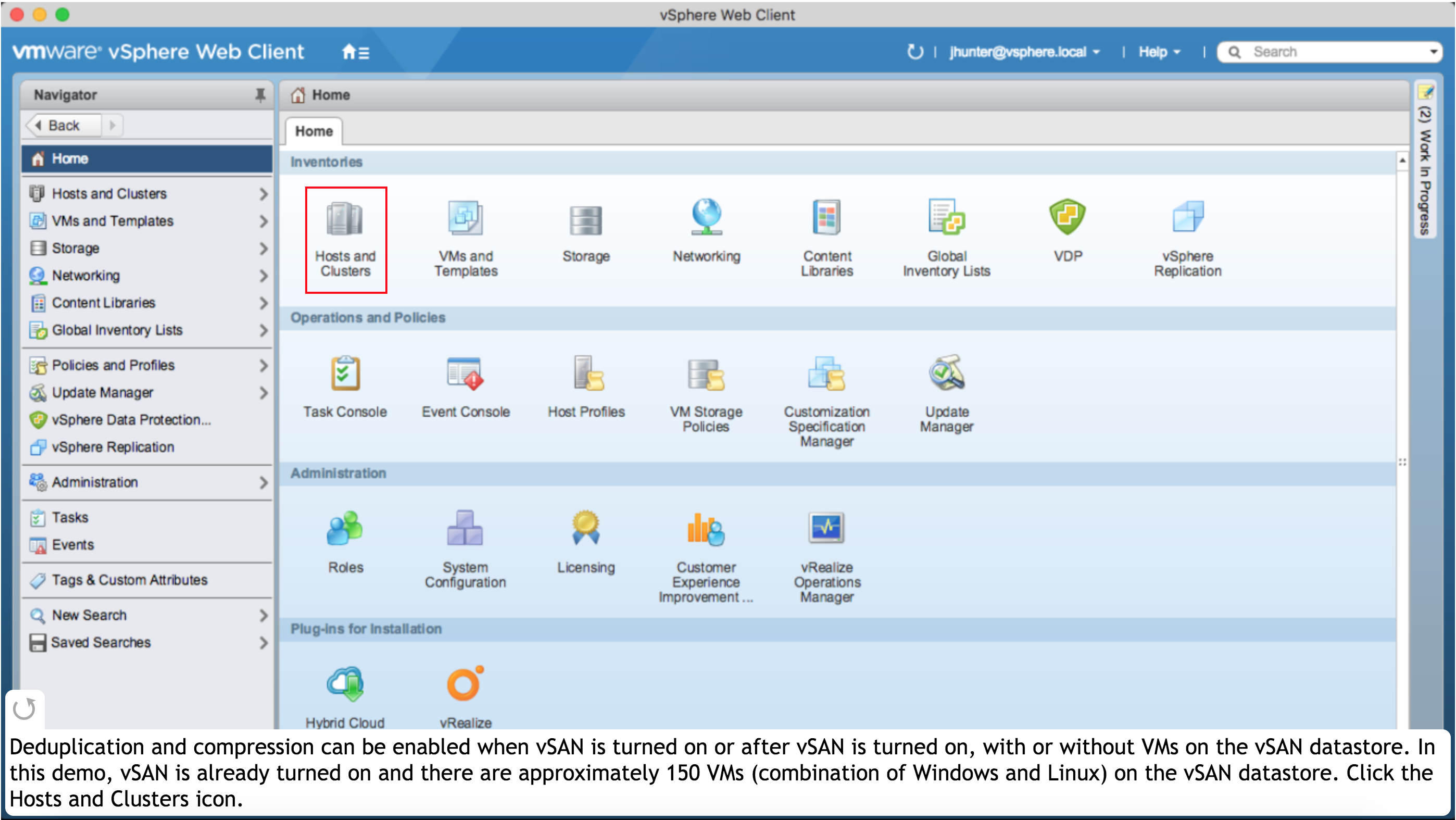 This click-through demo shows the process of enabling vSAN Deduplication and Compression and the resulting savings achieved.