The SDDC Discovery Tool gives users a holistic view of their SDDC deployment. By collecting vCenter server credentials from the user, the tool is able to discover all of the products installed in the deployment by recursive probing.

How does it work? It performs multiple levels of probing starting with vCenter server to discover registered products, and then subsequently probes each of those products recursively to gather as much information as possible.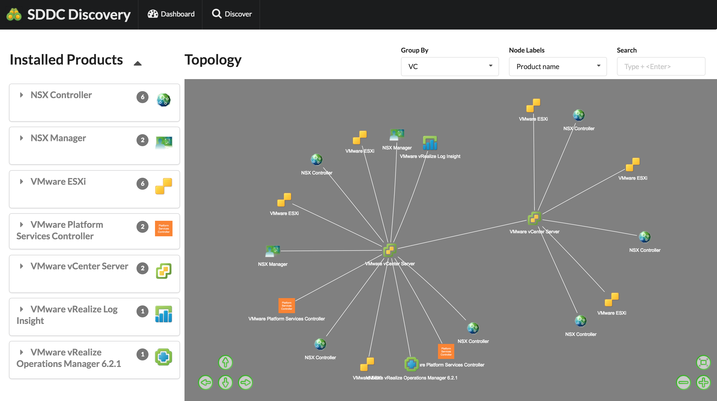 Upon successful discovery the results are presented to the user in an appealing and easy to consume list and topological views.