This comprehensive, fast-paced training course focuses on installing, configuring, and managing VMware NSX.
This course covers NSX as a part of the software-defined data center platform, implementation use cases along with features of NSX, and functionality operating at Layer 2 through Layer 7 of the OSI model.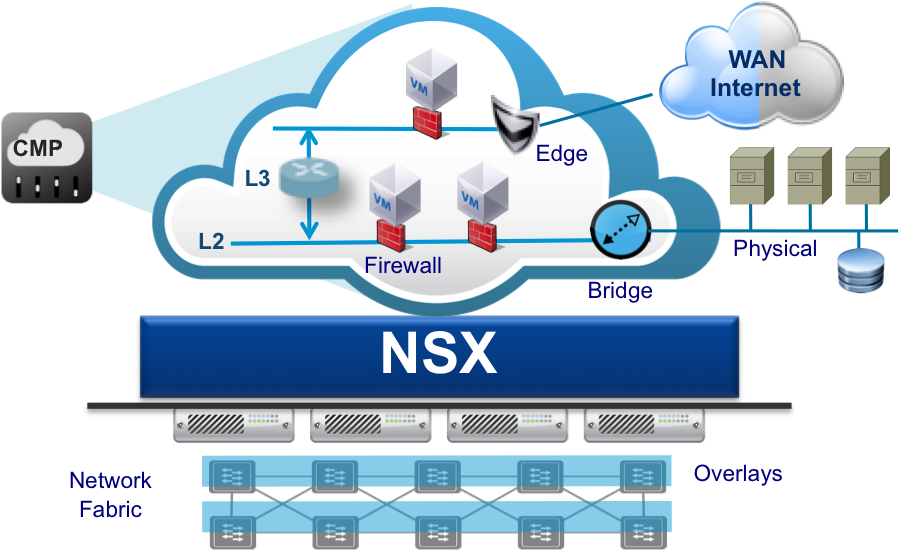 Lecture and hands-on lab activities support the student's understanding of NSX features, functionality, and on-going management and control.
Describe the software-defined data center

Describe how NSX is the next step in the evolution of the software-defined data center

Describe features and benefits of NSX network virtualization

Identify prerequisites for NSX

Configure and deploy NSX management, control, and data plane components

Configure, deploy, and use logical switch networks

Configure and deploy NSX distributed router to optimize East-West data center traffic flows

Configure and deploy VMware NSX Edge™ services gateway appliances

Configure and use all the main features of the NSX Edge services gateway

Configure and use NSX virtual private networks

Configure and use logical load balancing

Configure NSX Edge firewall and Distributed Firewall policy rules

Configure service composer security groups and policies

Use role-based access to control user account privileges

Use activity monitoring to validate and create security policies

Describe how VMware vCloud® Automation Center™ and NSX enable automated provisioning of IT

services and networks
VMware NSX: Install, Configure, Manage [V6.1] - BETA