The
NSX for vSphere Log Insight Content Pack
provides powerful operational reporting and alerting visibility for all sources of log data within NSX.
Each major NSX functions (logical switching, routing, distributed firewalls, VXLAN gateways, and edge services) are represented within this content pack via custom dashboards, filters, and alerts.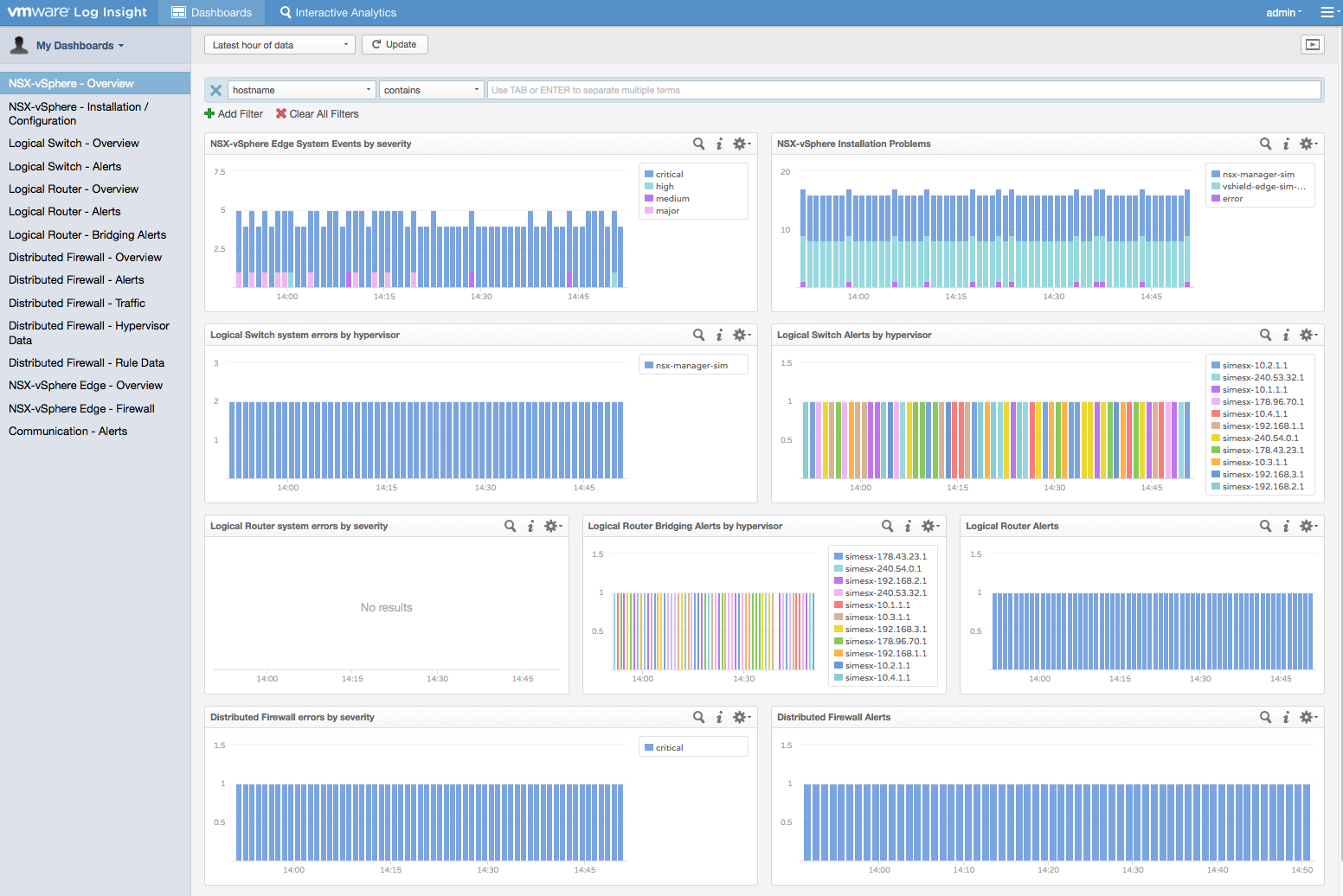 This graphically rich, content pack is essential for analyzing and identifying NSX configuration, performance, security and trend related problems. The twelve NSX dashboards are easily selectable with intuitive mouse clicks.
NSX log data is quickly sorted based upon user defined time intervals, and within seconds the data is presented graphically via bar graphs, pie charts and raw data collection widgets.