Although vCenter Log Insight can be used as a standalone log consolidation and analysis tool, it's greatest
strength (and biggest differentiator) is its tight integration with vCenter Server, vSphere, and vCenter
Operations Manager. No other virtualization-management tool can give you such a complete view of your
data center operations by correlating virtualization performance events and system log entries across the
vSphere infrastructure.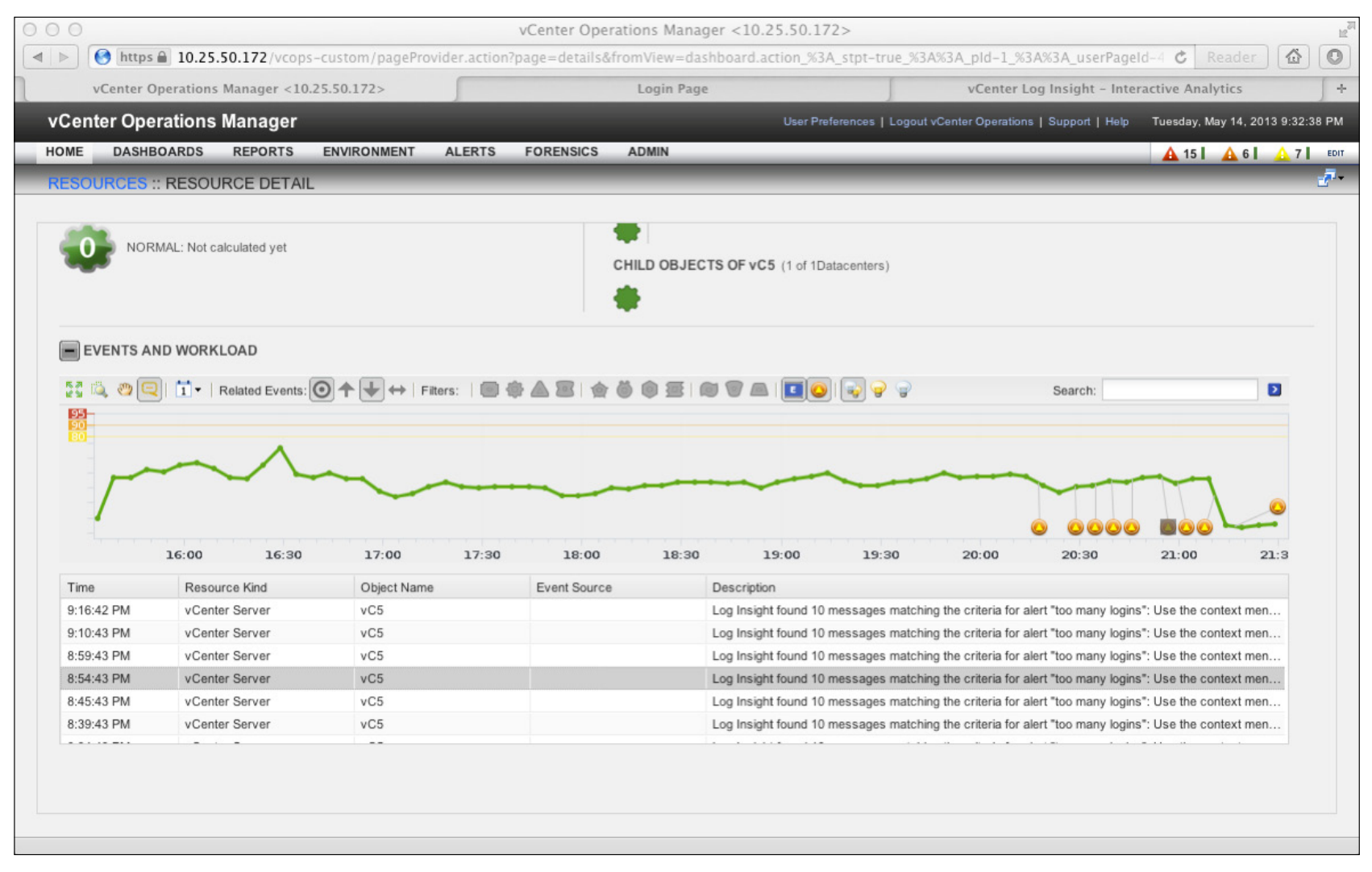 Another of vCenter Log Insight's great strengths is that it can also manage physical servers, storage, and
network devices. vCenter Log Insight is extensible, because you can add third-party content packs (made up of
numerous fields) or your own content packs.
Both large enterprises and small and midsized businesses (SMBs) should use vCenter Log Insight to consolidate
their log data to gain strong analytics and troubleshooting capabilities.


VMware vCenter Log Insight is useful for monitoring, troubleshooting and securing your data center, and it's
quick to set up and enjoyable to use. In addition, vCenter Log Insight offers unique integration with vCenter Operations Manager to give you a complete view of your virtual infrastructure.