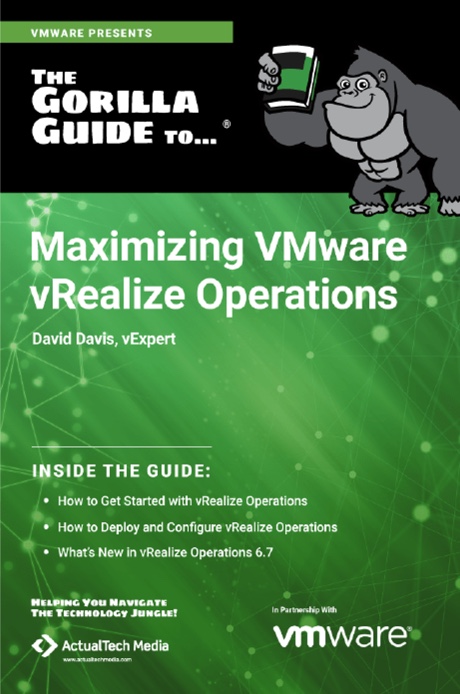 IT professionals around the world trust VMware's vRealize Operations (vROps) for vSphere management, but not everyone maximizes the power that vROps can provide. Many don't know the tips and tricks that you can use to get the most out of it.

For instance, you may not know that vROps can manage the full data center stack, from applications to infrastructure; and it can do this across physical, virtual, and cloud environments.
Perhaps you aren't aware of the multitude of resources available to soup up vROps into a performance and capacity management machine for the IT operations group. And, David Davis 'd be willing to bet that you aren't aware of the latest enhancements to vROps that allow you to enable self-driving cloud operations in your data center.

In this book, you'll learn all that and much more!