In this paper, an online transaction processing (OLTP) benchmark, DVD Store 3, is used to characterize performance and power across five generations of 4-socket Intel servers hosting monster-sized Microsoft SQL Server 2016 database VMs.
The results show vSphere is capable of fully utilizing current-generation server and storage technology, achieving great database performance.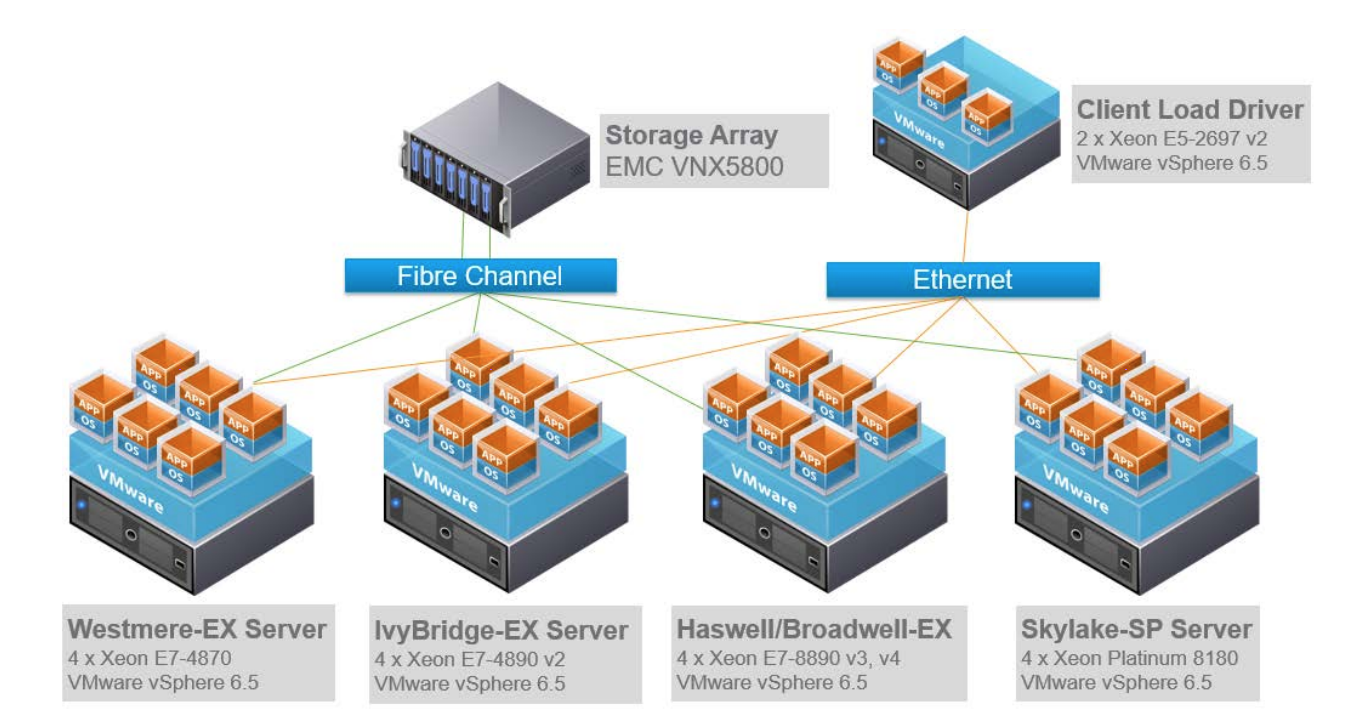 SQL Server workloads achieve excellent performance with vSphere 6.5 on top of today's massively multi-core, large memory server hardware.
Some key best practices based on these results include: rightsizing a virtual machine's vCPUs and Cores per Socket is essential to achieving maximum throughput; VMFS performs just as well as RDM, even for high I/O OLTP workloads; and this workload should not be considered a candidate for high Latency Sensitivity.