Virtual SAN is a hypervisor-converged, software-defined storage solution for the software-defined data center. It is the first policy-driven storage product designed for VMware vSphere® environments that simplifies and streamlines storage provisioning and management.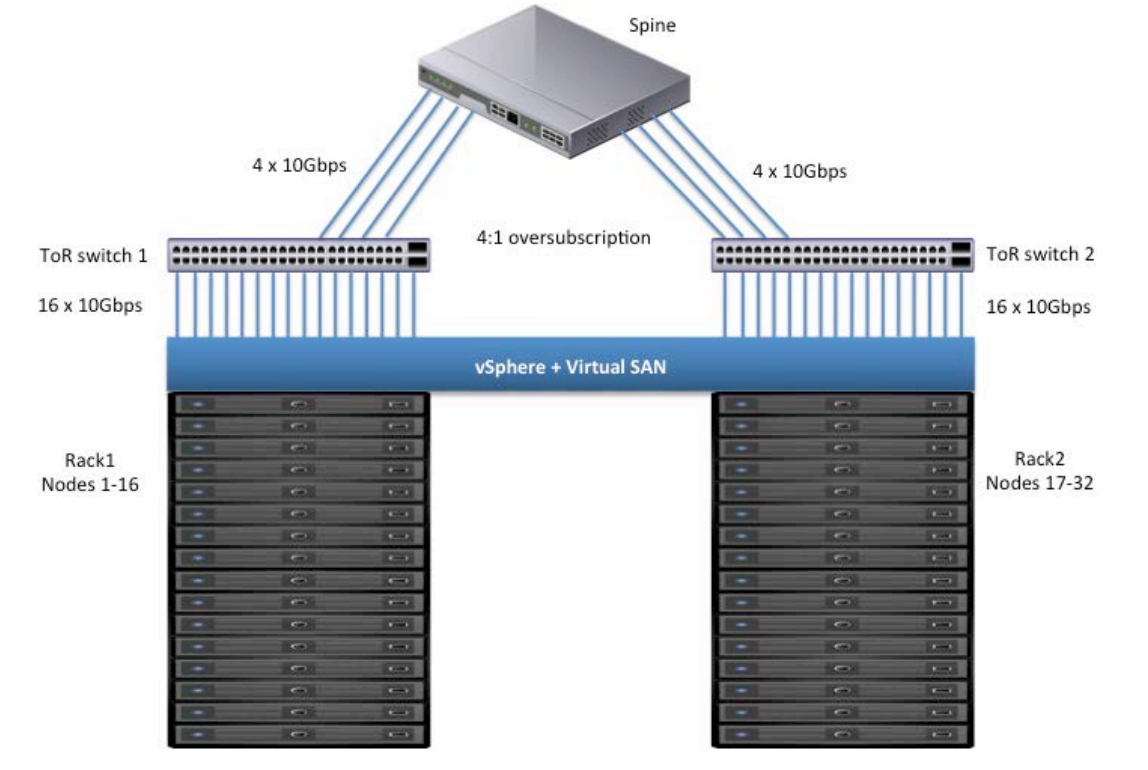 Virtual SAN is a distributed, shared storage solution that enables the rapid provisioning of storage within VMware vCenter Server™ as part of virtual machine creation and deployment operations. Virtual SAN uses the concept of disk groups to pool together locally attached flash devices and magnetic disks as management constructs.
Disk groups are composed of at least cache device and several magnetic or flash capacity devices. In Hybrid architectures, flash devices are used as read cache and write buffer in front of the magnetic disks to optimize virtual machine and application performance. In all flash the
cache device endurance is leveraged to allow lower cost capacity devices.

The Virtual SAN datastore aggregates the disk groups across all hosts in the Virtual SAN cluster to form a single shared datastore for all hosts in the cluster. Virtual SAN requires correctly configured network for virtual machine I/O as well as communication among cluster nodes. Since the majority of virtual machine I/O travels the network due to the distributed storage architecture, highly performing and available network configuration is critical to a successful Virtual SAN deployment.

This paper gives a technology overview of Virtual SAN network requirements and provides Virtual SAN network design and configuration best practices for deploying a highly available and scalable Virtual SAN solution.