The vSphere HTML5 Web Client is here! It is written using HTML5 and Javascript, and VMware Labs are looking forward to you trying it in your environment and hearing your feedback!
First things first– this Fling is not fully complete. VMware Labs wanted to get it in front of our customers as soon as possible, and so they are only offering the following features for the time being (we feel that these are the most commonly used actions/views):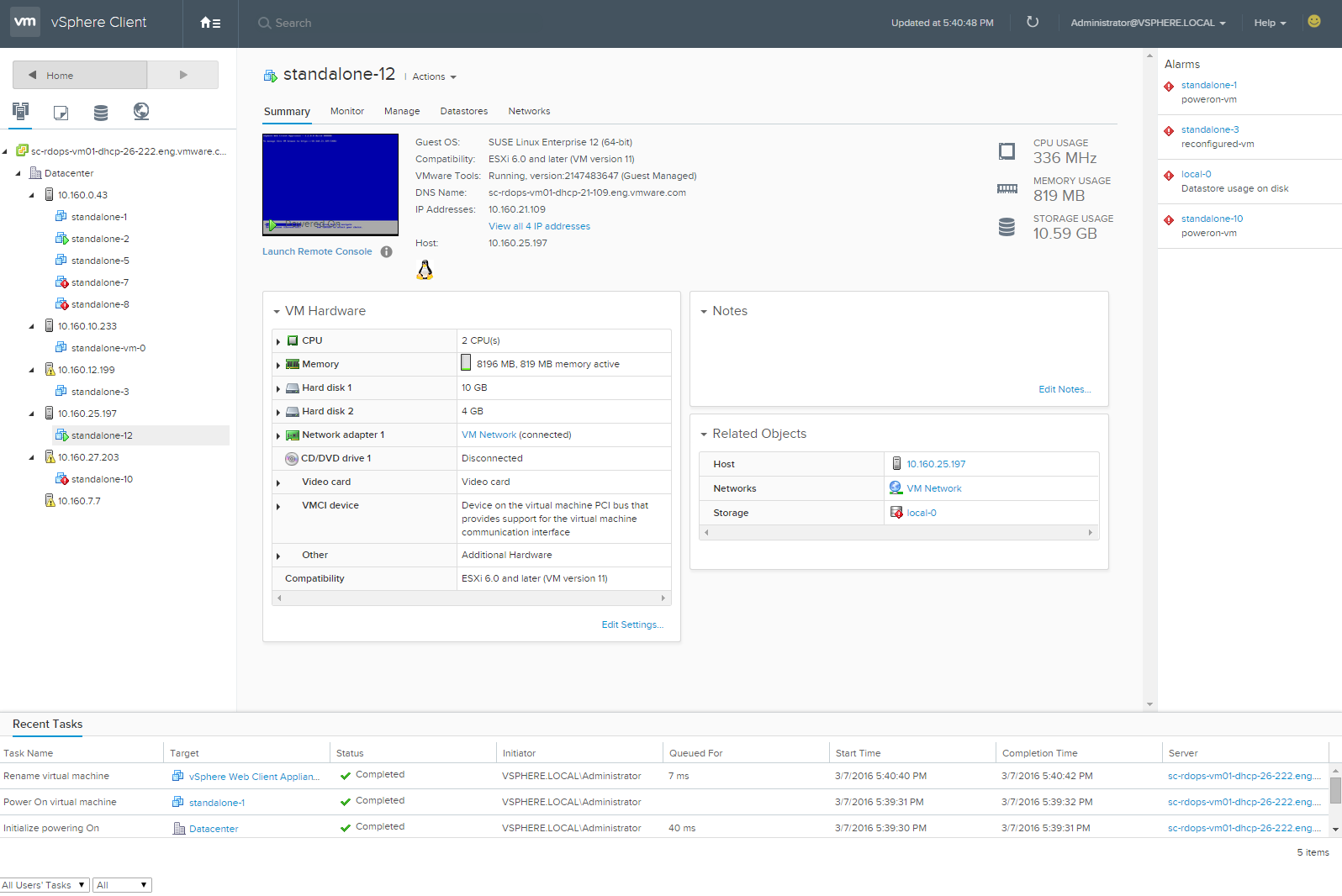 VM Power Operations (common cases)
VM Edit Settings (simple CPU, Memory, Disk changes)
VM Console
VM and Host Summary pages
VM Migration (only to a Host)
Clone to Template/VM
Create VM on a Host (limited)
Additional monitoring views (Performance charts, Tasks, Events)
Global Views (Recent tasks, Alarms–view only)
This Fling has been designed to work with your existing vSphere 6.0 environments. The new client is deployed as a new VM from the downloadable OVA. Currently the installation instructions are command line-based, but they are working on a GUI installation and plan to release it as an update to this Fling once it is ready.
VMware Labs intend to regularly update this Fling to both provide new features and address reported issues, based on feedback. When providing feedback, please provide as much detail as possible to help them understand and fix any issues.

vSphere HTML5 Web Client Fling