The VMware vCloud Air Network is an ecosystem of over 4,000 service providers located in more than 100 countries offering VMware based cloud services. Local providers ensure data sovereignty while providing a wide range of cloud services and vertical market expertise through specialized compliance and certifications.

vCloud Air Network providers are uniquely positioned to offer their services to the market and become a seamless extension of existing VMware enterprise customers' on-premises data centers. Having the capability to move workloads in and out of the customers' chosen cloud platform is a key factor for most enterprise customers in helping them maintain their existing investments with their on-premises applications, and to avoid lock-in to any one vendor or provider.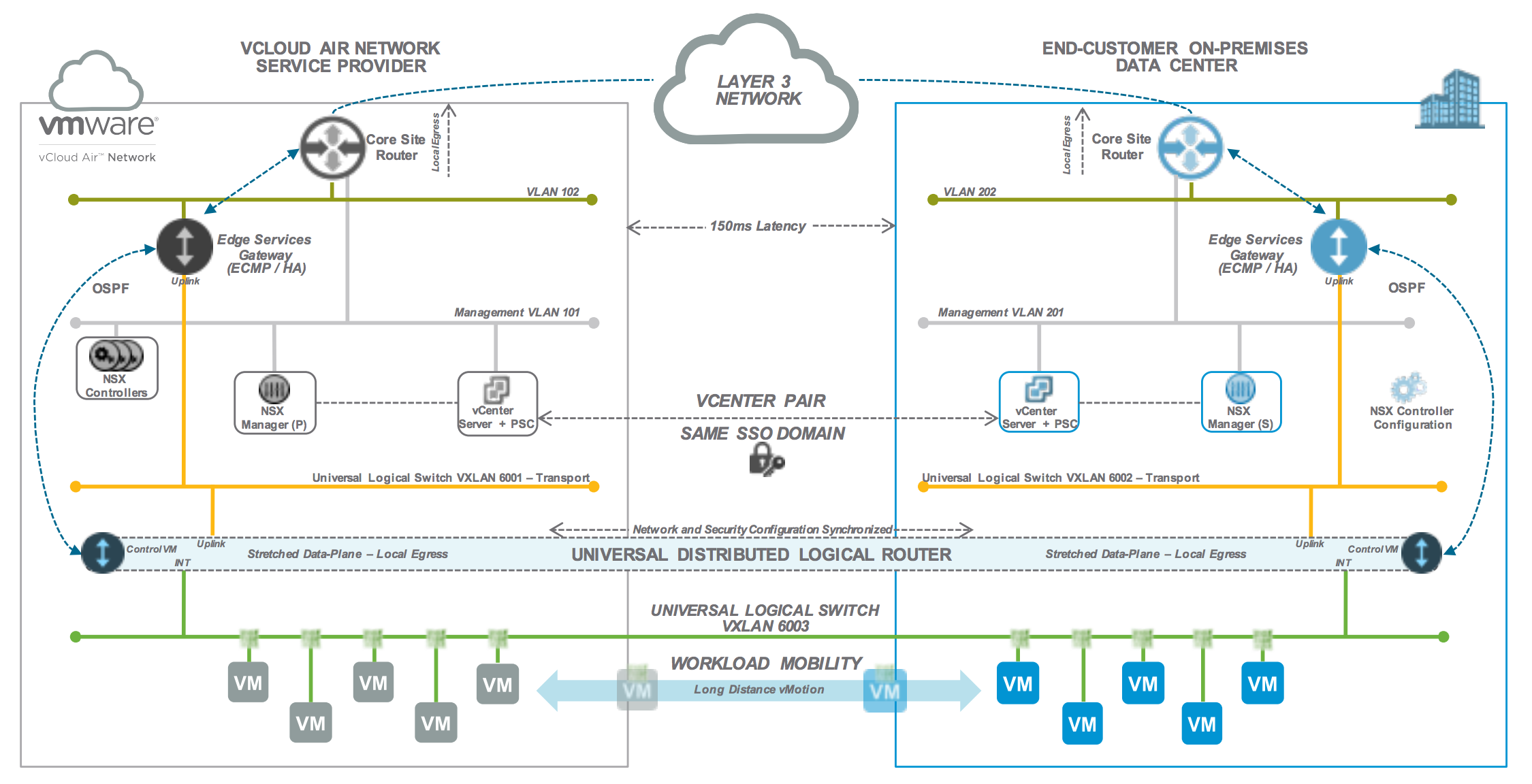 Disaster recovery and risk management is a key priority on all CIOs' agendas for 2016, and being able to offer a disaster recovery service between their own data center and a vCloud Air Network provider offers economies of scale, lower capital cost, and a lower operational cost model for protecting business critical applications and investments.

This document explores a potential solution where the end customer and the vCloud Air Network provider have common components running in their data centers to achieve a unified hybrid cloud experience offering seamless workload mobility and disaster recovery services to the end customers.