Virtual SAN is natively integrated with vSphere and it is configured with just a few mouse clicks. Since disks internal to the vSphere hosts are used to create a Virtual SAN datastore, there is no dependency on external shared storage. Virtual machines can be assigned specific storage policies based on the needs of the applications.

These workloads benefit from dependable shared storage predictable performance and availability characteristics. The new release of Virtual SAN, version 6.2, further reduces TCO by reducing data capacity consumption by as much as 10x.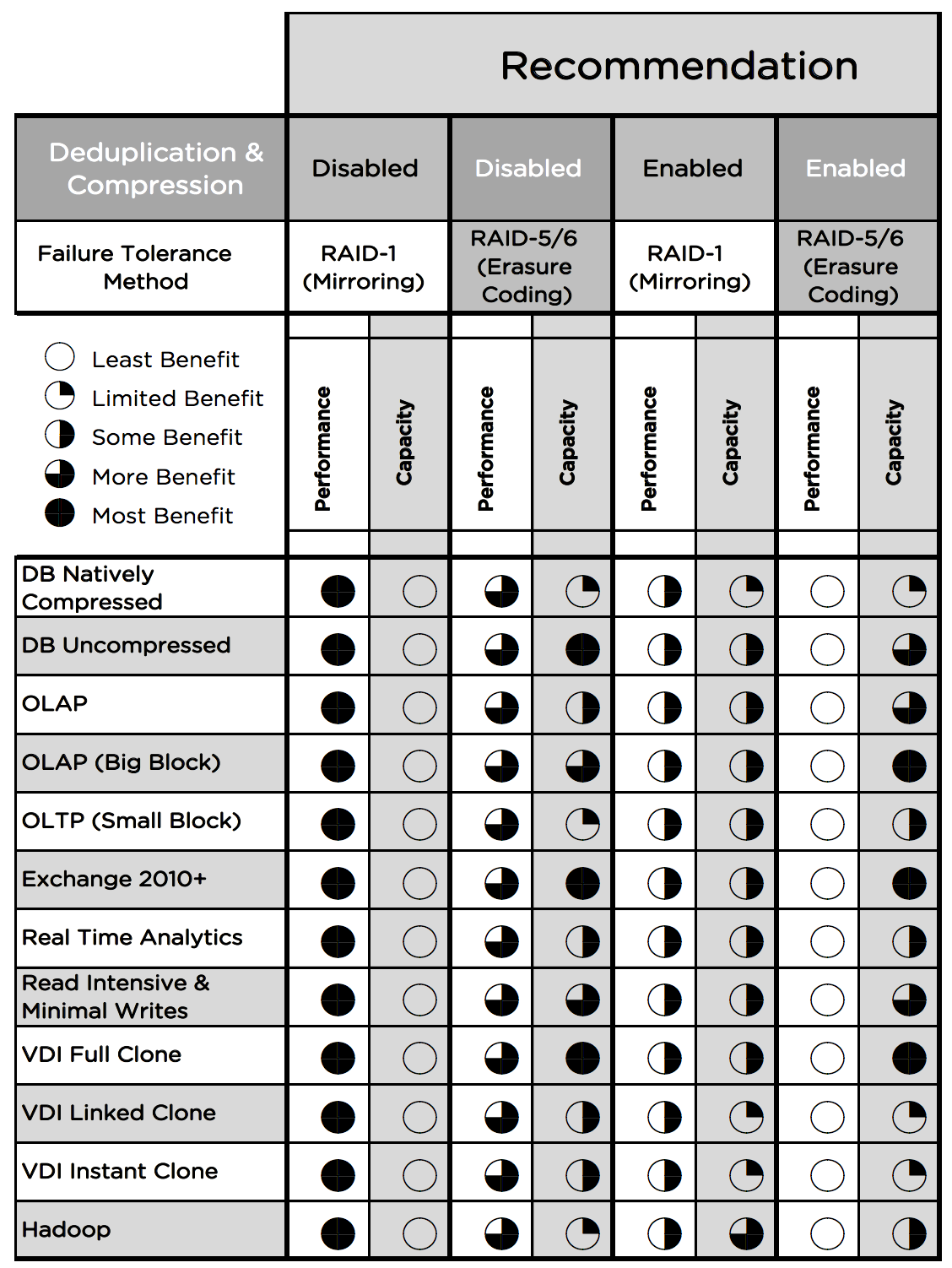 Virtual SAN 6.2 is optimized for modern all-flash storage, delivering efficient near-line deduplication, compression, and erasure coding capabilities that enable high performance all-flash systems for as low as $1 per GB of usable capacity.
Download: Technical White Paper VMware Virtual SAN 6.2 Space Efficiency Technologies