vRealize CloudClient is a separate command-line utility that provides a unified interface for working with the vRealize Automation APIs. It provides verb based access to many of VMware's Management level applications. CloudClient provides an easy to use command-line & scripting capability.
The current list of supported product plugins (with varying levels of capabilities) are vRA (vRealize Automation), vCO and SRM. CloudClient simplifies accessing & interacting with the multiple product level APIs as well as providing a common security, exception handling, json, CSV and tabular formatting, file export, auto login for scripting (password and keyfiles) and documentation.




Finally, all blueprints can now be exported as YAML code using the CloudClient. Once exported, admins can edit/change/manipulate the content how ever they see fit, then import back into vRA as a new blueprint. And since it's just text — the YAML can be sent anywhere, edited, and imported into disparate vRA environments.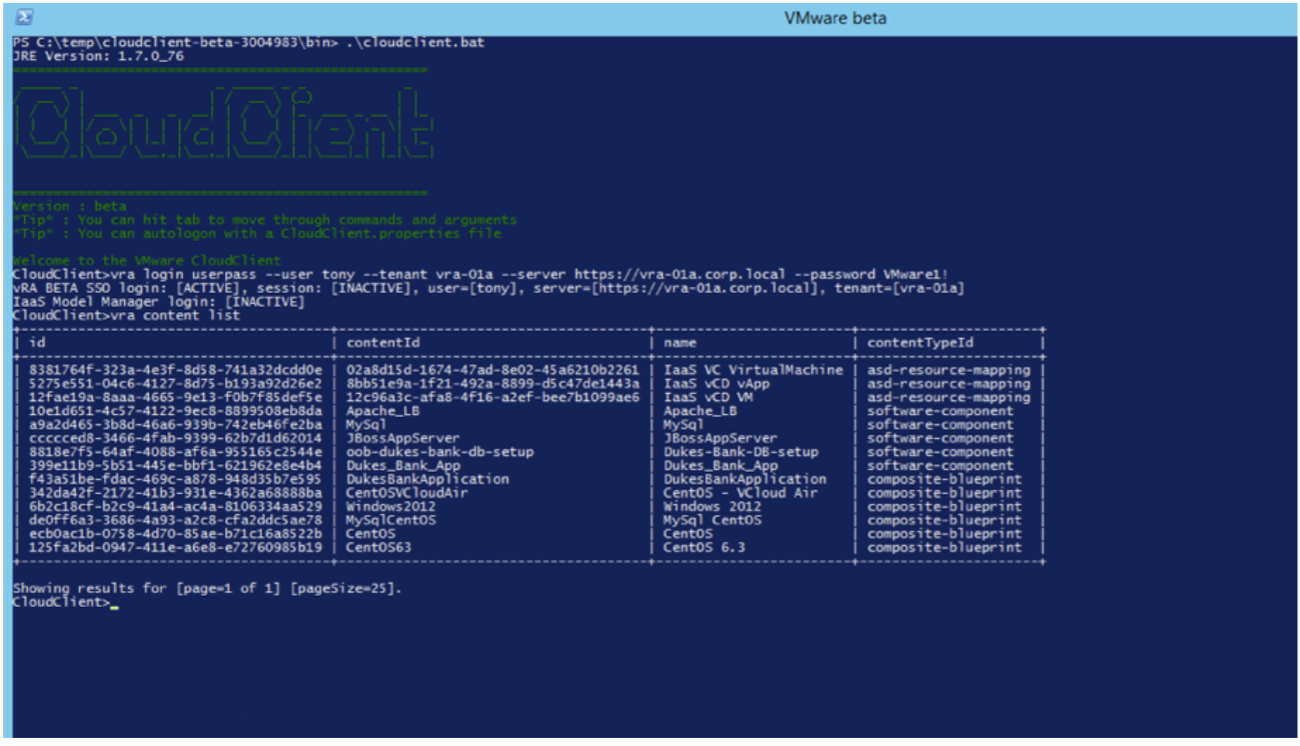 Get vSphere Blueprint:
vra blueprint detail
Parameter --name (Provide a valid Blueprint name)
Mandatory false
Parameter --id (Provide a valid Blueprint ID)
Mandatory false
Parameter --export (Provide a file to export all results)
Mandatory false

For information about vRealize CloudClient, see the VMware Developer site at https://developercenter.vmware.com/tools.