VMware vRealize Automation 7.0 enables simplified blueprint authoring for both infrastructure and applications, helping to reduce time to delivery of your IT services. In this session, we will demonstrate the creation of a multi-tier application blueprint, then export the blueprint as code for check-in to a code repository.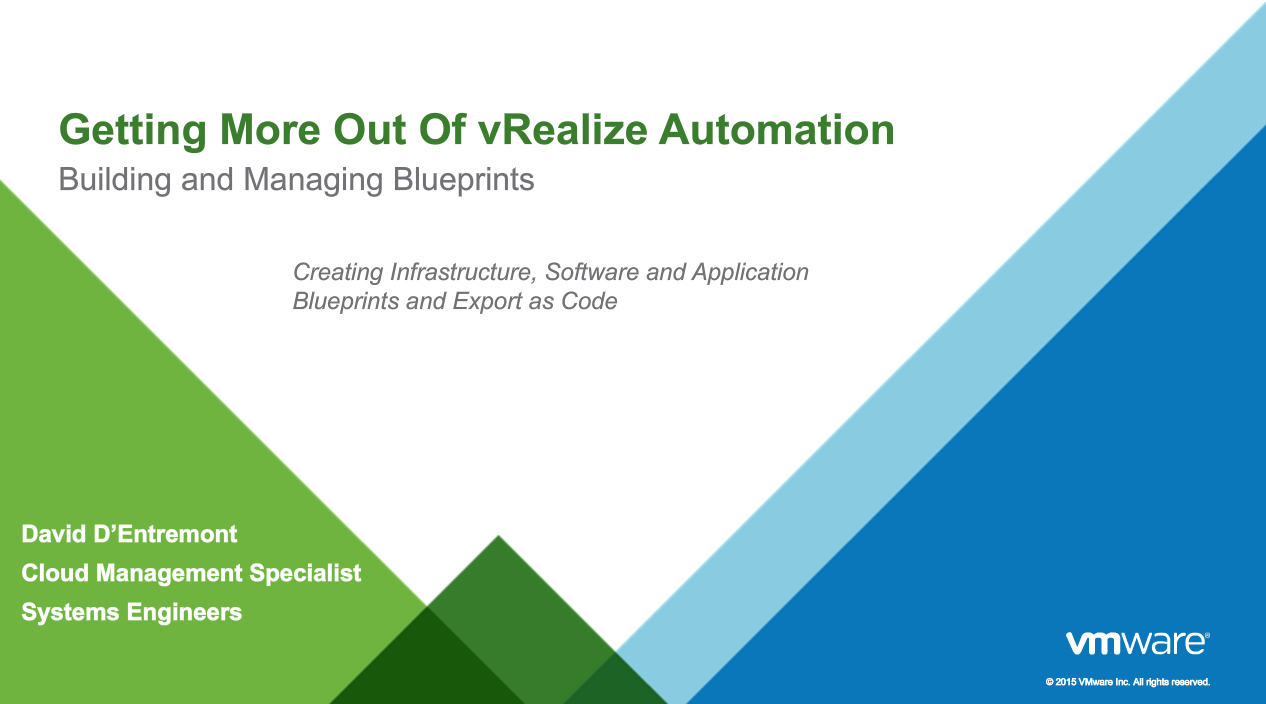 In this session you will learn:
How to build an infrastructure blueprint
Adding applications to an infrastructure blueprint
How to export your blueprint as code for check-in
Bonus – Using the new version of Cloud Client
VMware's technical team will help you gain maximum value from your VMware solutions. These sessions will help you learn about and more effectively utilize VMware vRealize solutions, speeding your ability to get a return on your investment.
Featured Speaker:
David D'Entremont
Cloud Management Specialist Systems Engineer, VMware