The vSphere SDK for JavaScript enables programmatic access to various vSphere-related Web Service APIs and supports both browser and Node.js environments. It provides basic usage samples for the following product APIs:
ESXi 5.5+
Site Recovery Manager 6.0
vCenter Server 5.5+
vCenter Single Sign-On Server 6.0
The SDK relies on the target service metadata for API generation and type validation. It provides optimal performance by using smart caching and on-demand interface generation.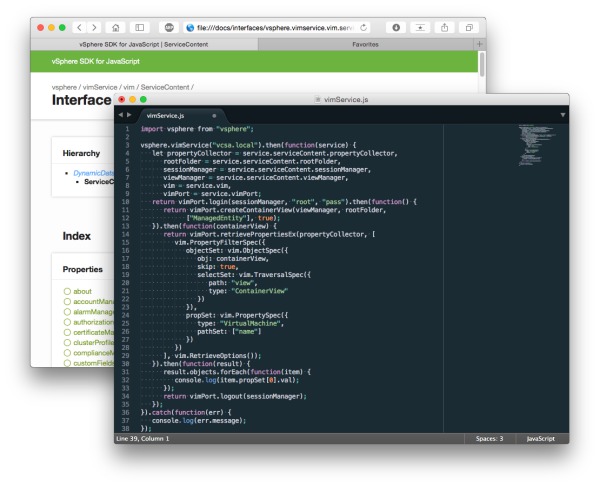 The implementation is version-agnostic but the provided API reference and TypeScript definitions are fully compatible only with the latest product releases.
The SDK has been used by the new ESXi Host Client.