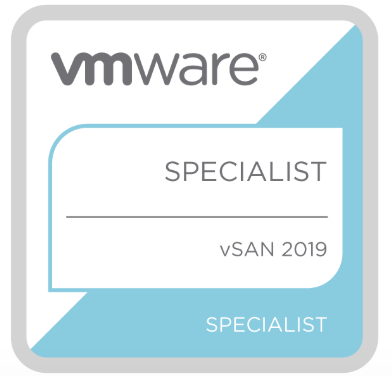 The VMware vSAN 6.7 Specialist Exam 2019 (5V0-21.19) which leads to VMware Specialist – vSAN 2019 badge, is a 60-item exam, with a passing score of 300 using a scaled method.
Candidates are given an appointment time of 120 minutes, which includes five-minute seating time and adequate time to complete the exam for non-native English speakers. Actual exam time is 115 minutes.
vSAN 2019 badge validates that an earner can properly design a vSAN cluster including the selection of supported hardware, compute and storage capacities, and performance profile.