Using the Horizon vCenter Orchestrator Plug-In
describes how to set up and start using the Horizon plug-in
to VMware
vCenter Orchestrator. The plug-in allows IT organizations to use VMware vCloud
Automation Center to automate the provisioning of desktops and applications that are provided by VMware Horizon (with View).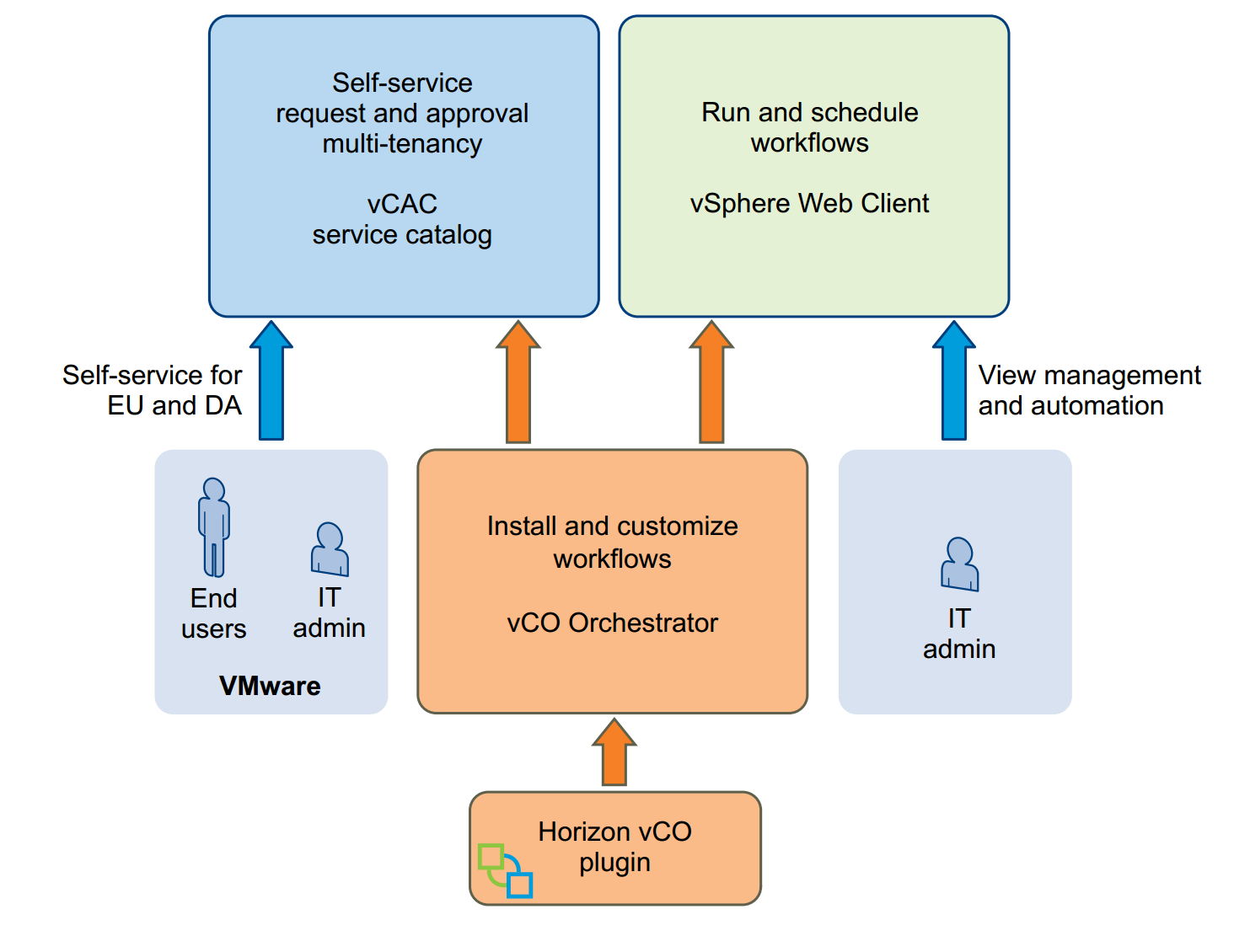 The plug-in contains a set of standard workflows that enable automation, self-service by request and approval, and scalable delegated administration across multi-tenant or highly distributed environments.


You can also use these predefined workflows to create custom workflows.
The workflows described in this document provide predefined, automated tasks that accomplish basic goals
that are ordinarily performed in View Administrator or other View interfaces.

View administrators can
delegate access to the workflows to delegated administrators and end users, thereby increasing IT efficiency.