In the early days of virtual desktop infrastructure (VDI), it was important to run an antivirus (AV) software agent on every virtual machine because each and all were subject to the same threats as physical PCs. These agents performed a useful function, but they consumed CPU, memory, and storage resources to the point where AV scans could interfere with users' ability to work.
The performance problems caused by AV software are compounded in large implementations. When many people log in around the same time, waking up dormant virtual machines and triggering simultaneous antivirus signature updates, the resulting I/O problems—login and AV storms—become time-consuming and inconvenient, to say the least.
Even with improved scheduling and other techniques designed to mitigate their effects, these I/O problems downgrade the typical user experience and precipitate expensive service calls. They are capable of bringing VDI performance to a grinding halt.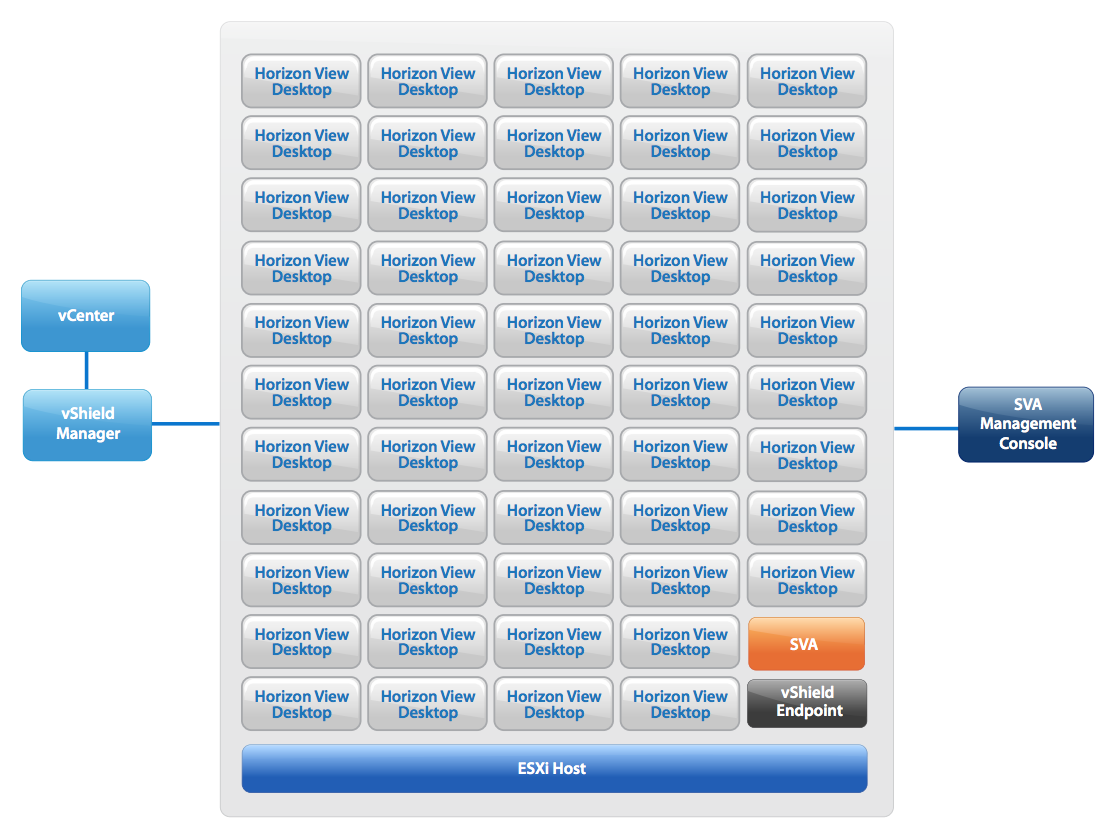 VMware vShield Endpoint addresses the problems of antivirus scanning in a large-scale virtual desktop implementation with a better solution: It consolidates and offloads all antivirus and associated operations into a centralized security virtual appliance (SVA), supplied by a VMware partner.
The SVA runs and manages antivirus software as a dedicated virtual machine on the hypervisor, with very small desktop drivers. This replaces dozens or hundreds or thousands of large AV agents on individual virtual desktops.
New technical white paper:
Enabling VMware vShield Endpoint in a VMware Horizon View Environment