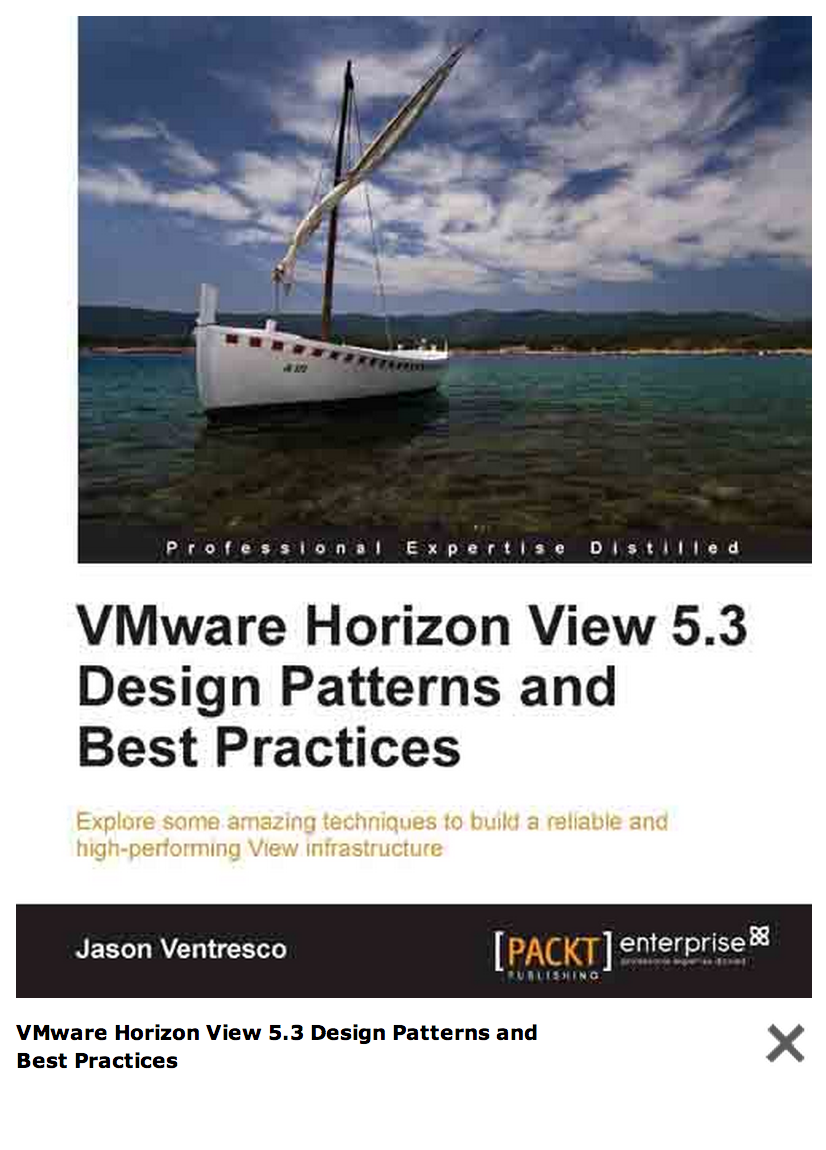 VMware Horizon View is easy to install and configure, but building an adequate infrastructure and deploying the ideal desktops for your environment requires careful planning and a detailed understanding of the different options that exist. The more you know about those options and the impact of choosing one versus another, the better prepared you will be to make the optimal choice for your environment.
VMware Horizon View 5.3 Design Patterns and Best Practices provides important information that will guide you through decisions that are fundamental to designing and implementing a successful View environment. You will learn about major topics that are crucial to making your Horizon View environment a success, both in the early stages of deployment and beyond.
This book
discusses multiple essential topics related to the architecture and administration of VMware Horizon View. Subjects such as infrastructure design, Horizon View desktop deployment, and monitoring are all discussed, each of which are critical to building and maintaining a healthy and well-performing Horizon View architecture.
Building a Horizon View infrastructure isn't just about buying the right hardware; it requires careful consideration of all layers of the implementation including desktop pool configuration, the ability to monitor and troubleshoot the environment, and understanding what will happen when the environment matures or is required to expand. This book will help you understand why each of these topics is important, and provide the guidance needed to help make your Horizon View environment successful.